Epson is the #1 projector brand worldwide and in the U.S. Epson led the projector market with 22% share worldwide and 29% share in the U.S.

Epson Pro Cinema series projectors have a 3-year standard limited warranty, which includes Epson's Road Service. Road Service provides a replacement projector whether you are on the road, in the office, or at home - with next business day delivery and free shipping both ways! With Epson projectors, you can be rest assured you're in good hands.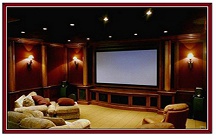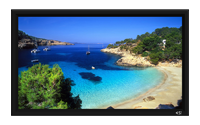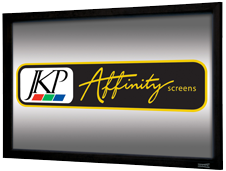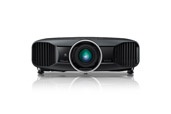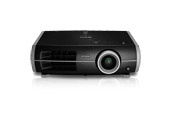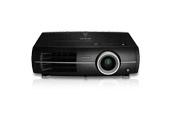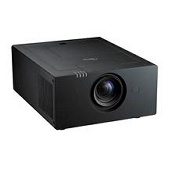 Epson
®
Pro Cinema Projectors

Optoma Technology, the number one supplier of DLP® projectors in the Americas, delivers projectors and related accessories to consumers, businesses and educators, as well as professional installers. Optoma's product portfolio features digital projectors for mobile or fixed installations, as well as home theaters.

With advanced optical engineering and dedication to quality, Optoma's innovative products incorporate the latest refinements in video display technology. Optoma's products meet the needs of business users and general consumers by combining superior image processing technologies with exceptional engineering in order to deliver images that are bright, crystal clear and finely-tuned for tone and color.


For over 100 years, Da-Lite has been designing, manufacturing and marketing the most comprehensive line of projection screens in the world. Today, we offer our widest selection ever of proprietary projection screen fabrics and materials in our history. Whether you need a projection screen for a corporate boardroom or a residential media room, you will find what you are looking for.

Copyright 2012 AcuteHT.com | All Rights Reserved.

Copyright 2012 AcuteHT.com | All Rights Reserved.

CALL US NOW AT (770) 416-9368 TO PLACE YOUR ORDER!!!

Acute Home Technologies

Projectors & Screens

Screen Innovations® Screens

Screen Innovations (SI) is a leading manufacturer of projection screen technologies for residential and commercial applications. Delivering needed solutions, aesthetically pleasing designs and competitive price points, SI screens provide unparalleled ambient light rejection and video image reproduction.

A highly innovative, industry-specific Screen Innovations design and engineering team works tirelessly, constantly evolving the category in order to effectively bring projection to the mainstream. By operating under the principle that "No matter the budget; Screen Innovations has the best available screen solution to suit your needs," SI aims to resolve the issues that have historically hamstrung the projection screen industry.


Handcrafted in the USA, each Screen Innovations product carries a lifetime replacement policy, and is produced utilizing advanced custom robotics and green manufacturing practices. Dedicated to corporate and consumer responsibility, every SI screen is manufactured in the most efficient manner possible.

All SI products carry a lifetime replacement policy.


CALL US NOW AT (770) 416-9368 TO PLACE YOUR ORDER!!!